'SAVE THE WORLD'
capsule collection. Inspired by
Lola Indigo
.
︎︎︎ This is the result of my master thesis about fashion management. The project is called SAVE THE WORLD, which is a business idea that aims to solve the

overproduction/unsold stock problem

that big companies are currently dealing with by using the Reconstruction technique (up-cycling).

Despite the fact that almost all the project is theoretical I made a part of sustainable fashion design in order to prove that it is possible to up-cycle unsold stock and actually obtain good results. So, I have created a capsule collection, which consists in a 3-piece set:

- 1 gala outfit for Lola Indigo. (dress)

- 1 performance outfit for Lola Indigo. (long jumpsuit)

- 1 performance outfit for her dancers. (short jumpsuit)

THE

FASHION FILM

OF THE COLLECTION IS NOW OUT! GO CHEK IT OUT!!! CLICK

HERE

TO SEE IT!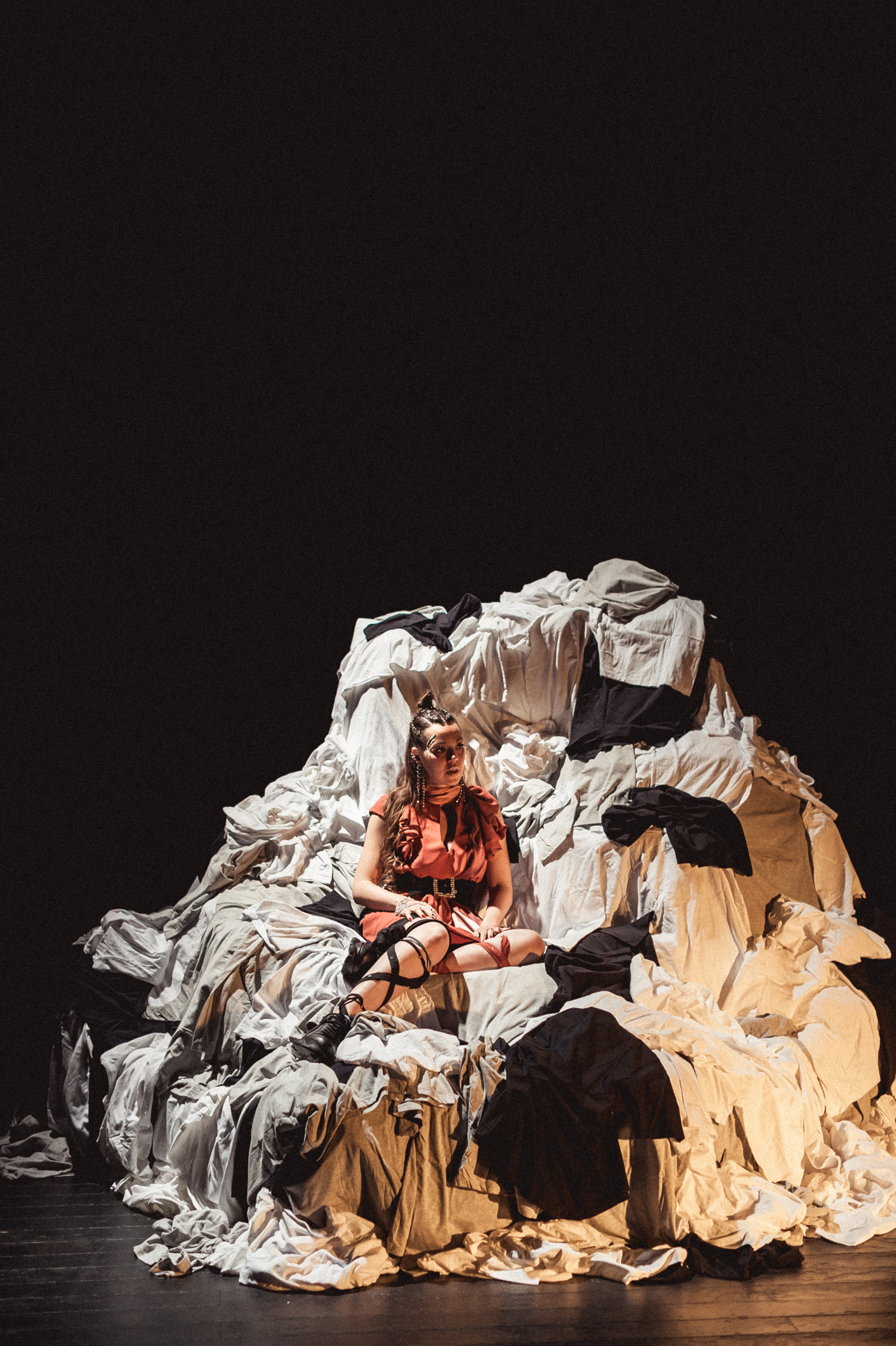 ︎︎︎ Illustrations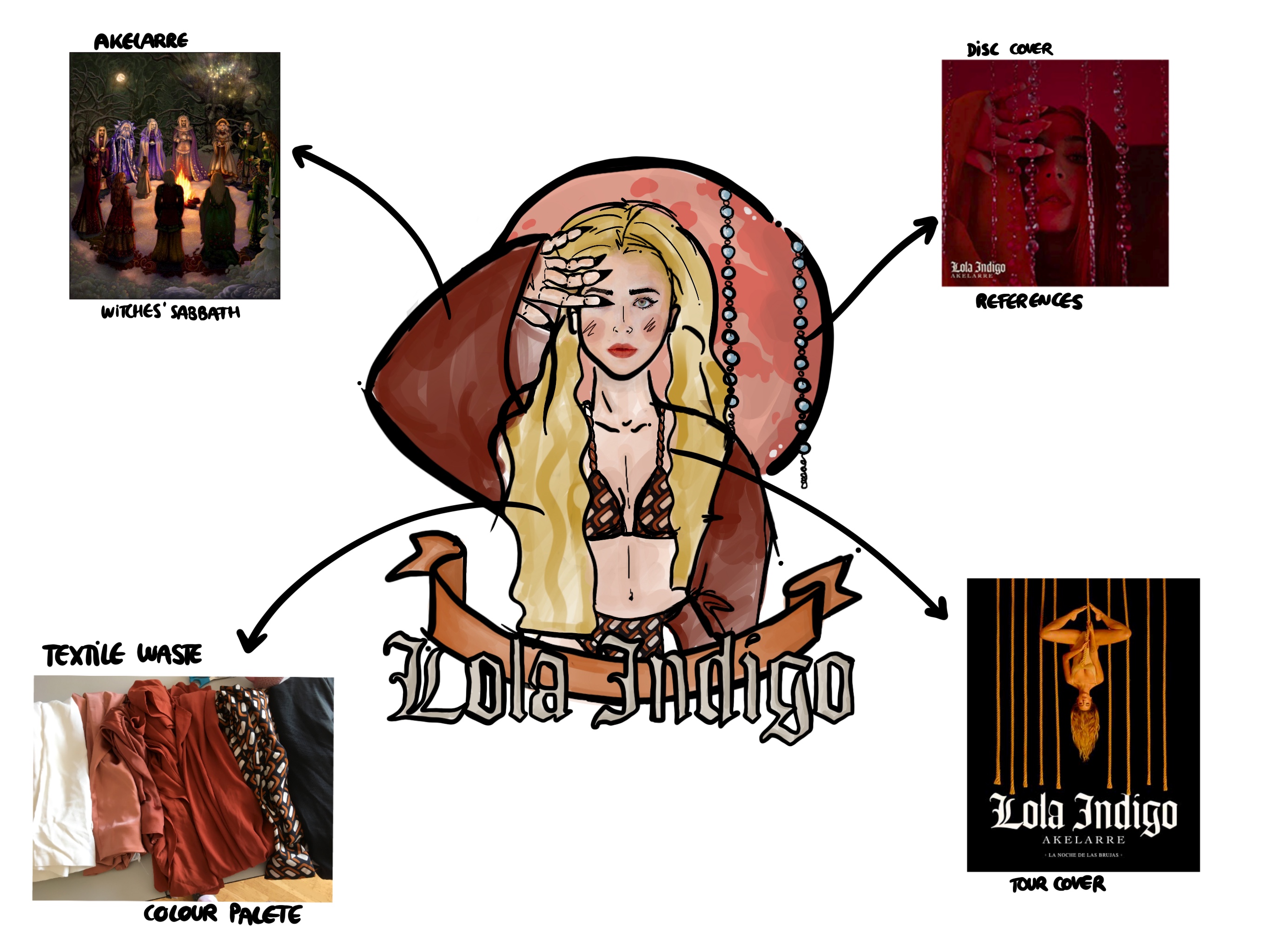 ︎︎︎ Textile waste selected (unsold stock from Mango)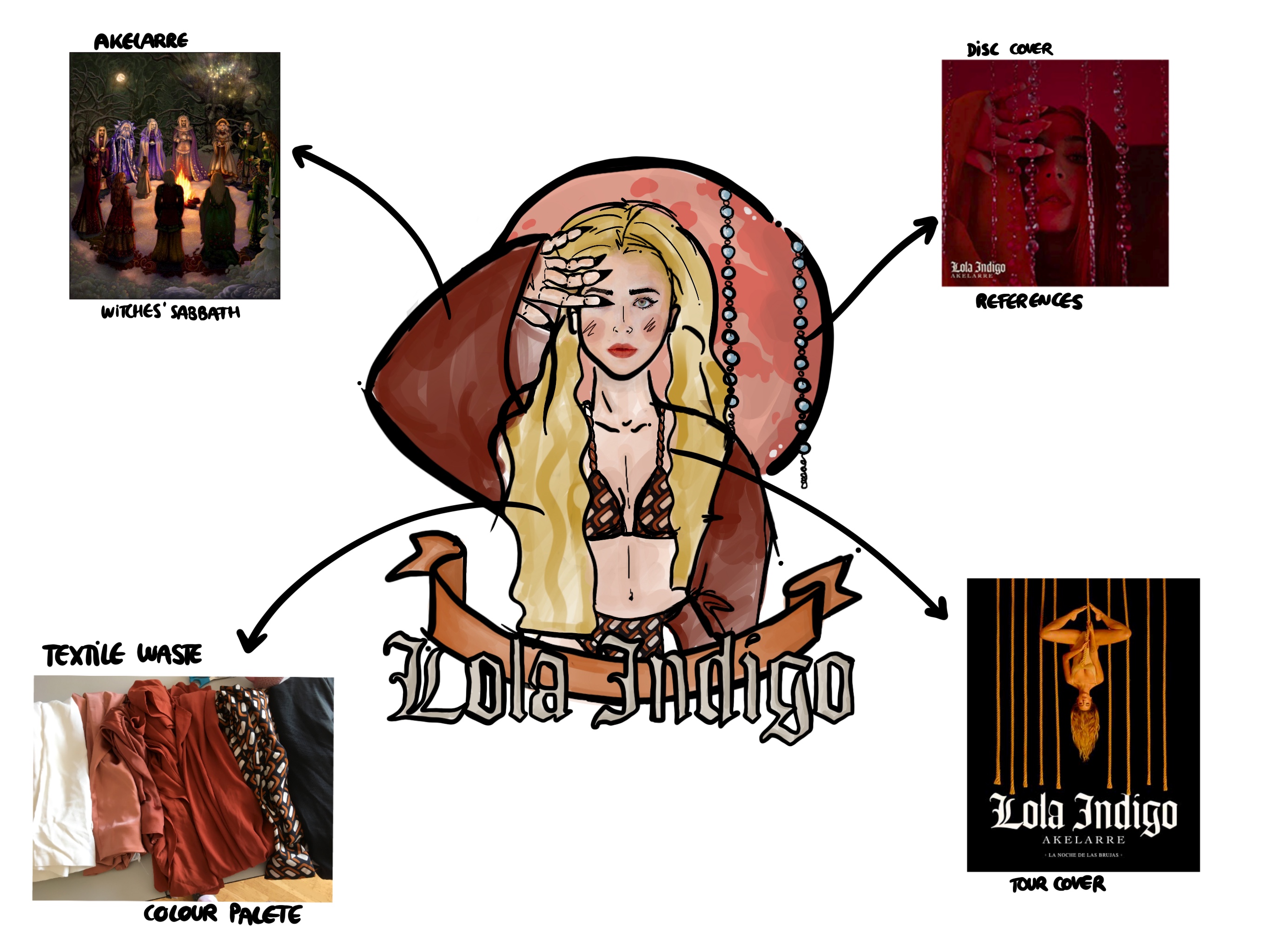 Fashion industry generates great economic profit on a global scale. However, it is one of the most polluting industries on the planet and equally important, it has many workers in poor labour conditions.
The current fast fashion business has become lucrative, unethical and anything but sustainable based on a large scale production. In order to carry on this system, we need to be big fashion consumers – wear very few times the same clothes, get rid of them with no remorse and buy new clothes frequently. That is why we are tempted by new pieces at very affordable prices.

Annually, more than 100.000.000.000 items of clothing are produced. Approximately, 20% is unsold and they end up incinerated or sent to landfill, as well as many other purchased clothes.

As consumers, we have the right to know what system we promote with our buying.

BREAK THE CIRCLE:
BUY ONLY CLOTHES YOU REALLY NEED AND LOVE THEM FOREVER.




CREER ES CREAR

︎︎︎Making of photos by @Bonastre.photo

︎︎︎Lookbook shooting photos by @carles_cardelus

︎︎︎See more projects

here

︎